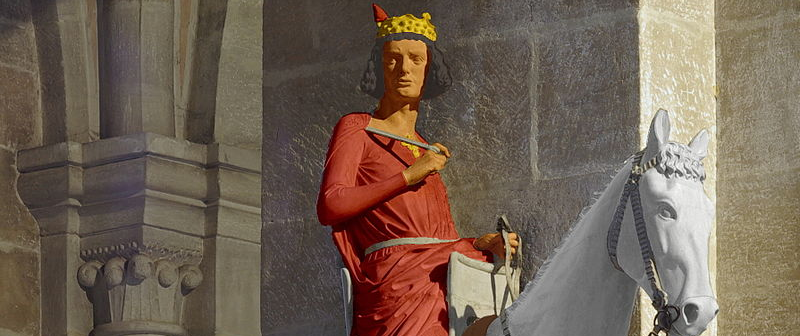 43rd German Conference on Artificial Intelligence
KI2020 is the (42+1)rd edition of the German Conference on Artificial Intelligence organized in cooperation with the Fachbereich Künstliche Intelligenz der Gesellschaft für Informatik (GI-SIG AI). KI is an abbreviation for the German "Künstliche Intelligenz". The KI conference has been developed from a series of inofficial meetings and workshops, starting 45 years ago with the first GI-SIG AI meeting on Oct. 7, 1975 (see archive of GI-SIG AI)
KI is one of the major European AI conferences and traditionally brings together academic and industrial researchers from all areas of AI, providing an ideal place for exchanging news and research results on theory and applications. The technical program of KI2020 comprises paper presentations as well as tutorials and workshops. Please find the detailled scope of the conference and submission information in the Call for Papers.
About…
… Bamberg
Bamberg is one of the most beautiful cities in the south of Germany. Bamberg was awarded the title of UNESCO World Heritage Site in 1993 because the historical town center is very well preserved. Bamberg is also famous for its many breweries and for its basketball team.
See also official website of BAMBERG Tourism & Congress Service and Bamberg Lieben (German only).
University of Bamberg has been founded by Melchior Otto Voiut von Salzburg in 1647 as Academia Bambergensis and made an university in 1773 by Friedrich Karl von Schönborn. The university was closed during third Reich and has been re-founded as university in 1979. University of Bamberg has about 13,000 students in four faculties – cultural sciences, humanities, social sciences and information systems and applied computer sciences.
Information Systems and Applied Computer Sciences (WIAI) has been founded in 2001 and is characterized by a strong interdisciplinary profile in research and teaching. Currently faculty consists of 16 professors, among them several with a focus on AI. About 1,500 students are enrolled in four bachelor and seven master programs. WIAI has been one of the first universities in Germany with a focus in digital humanities and digital computation. Furthermore, WIAI has strong collaboration with psychology as well as with social sciences and economics. The master degree of Applied Computer Science offers a major in Artificial Intelligence. WIAI has earned top positions in the recent CHE rankings and is proud to have won the Minerva Informatics Equality Award in 2018.